By Julia Norton –

Audrey Hepburn and Marilyn Monroe will be forever remembered as two of the most iconic actresses of all time. Older actors of today such as Leonardo DiCaprio and George Clooney are also well known for their good acting and diverse roles. But are there any famous actors of this generation that can measure up to them?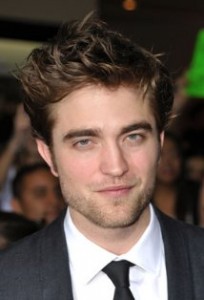 Penn Manor junior Zach Sinz does not seem to think so. He believes advances in modern technology have had a significant effect on how much pressure is put on actors to be the best.
"I do not think actors of today are as talented as older actors because years ago they did not have as much equipment to cover up things," said Sinz. "Today the actors can look bad or do something wrong and it is able to be fixed using the technology we have today."
Many of the young actors today are only famous because of connections they have. Emma Roberts, for example, probably wouldn't have become the icon she is today if her aunt was not Julia Roberts.
Ben Nogueras, a junior at Penn Manor High School, thinks this may be part of the reason why this generation's actors are not as talented.
"A lot of the younger people have everything laid out for them because of who their relatives are. These actors do not have to face the struggles that other great actors did because of their connections," said Nogueras. "Advanced actors like Clooney are disappearing and no one is replacing them."
Not everyone agrees that popular actors have gone downhill. Penn Manor junior Cobi Kremer thinks they've improved tremendously.
"I think actors today are much more talented than older actors because there are more opportunities for them to learn. They have better acting classes and other stuff they probably did not have back then," said Kremer.
The most popular young actors of today were listed on latesttopten.com. Their "Top 10 Most Talented & Best Young Actors and Actresses in Hollywood Film Industry" list includes Dakota Fanning, Robert Pattinson, Jesse Eisenberg, Emma Roberts, Daniel Radcliffe, Kristen Stewart, Mia Wasikowska, Michael Cera, Emma Watson and Shia LaBeouf.
While Dakota Fanning and Shia LaBeouf are well known for multiple films, Mia Wasikowska is known for little besides Tim Burton's "Alice in Wonderland." Daniel Radcliffe and Emma Watson, although they can be seen in other films, are only really known for being the stars of the Harry Potter film series.
Perhaps the whole idea of actors of the past having more talent than actors of the present is based purely off of personal preference. However, it is definitely something to consider.