By Alicia Ygarza and Taylor Goldberg-

"It has to have color, and it has to have swag," said Reagan Forrey, student at Penn Manor.
Penn manor students are turning their "swag" on high this year with stylish clothes from stores all over.
"If I'm going to the beach or on vacation, I'll save up my money to shop there; I'll find new styles that no one has ever seen," said Forrey.
Many students at Penn Manor shop at Burlington Coat factory, Target, and Tanger Outlets; but the first place students typically go to is Park City Mall.
"When I'm at the mall, I always go to Pacsun because their pants are two for $60," said Dimitrius Dennison, student at Penn Manor.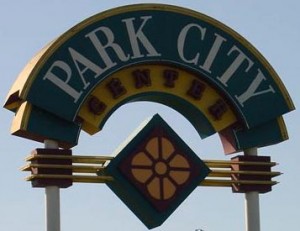 "I get my shoes from Footlocker and Finishline, and I'll buy some clothes from Aeropastol," said Dennison.
Since many students have their own jobs and are shopping with their own money, how much are they willing to spend?
Dennison said, "Less than $100 on a pair of shoes, the most I would spend on a shirt is $30, and no more than $50 on a pair of jeans."
However, Forrey is willing to spend more.
"I'd spend $200 on shoes, $40 tops on a shirt, and $65 on a pair of pants."
Both boys said price is the first thing they take note of while shopping, and both boys pay for their own clothes.
Girls on the other hand, are more lenient when it comes to the cost of items, especially when it involves shoes.
"There is NO price limit on shoes!" said Jenna Hess, student at Penn Manor.
Hess with her funky, cool style, never sticks to one store when she's shopping.
"I will definitely shop anywhere. There are always little stores, especially downtown that people would not usually walk into that have cute stuff," said Hess.
Lancaster is a great place to go if you'd like to give your wardrobe a new look.