By Abby Talbot –
Allergies are bad this time of year,  especially when there are rats in Penn Manor.
Allergen build-up from rats actually can make humans sinuses erupt. According to the National Cooperative Inner-City Asthma Study (NCICAS), which did a study of rat allergens in inner-city homes, 33 percent of homes had rat allergens. Rat populations are higher in cities than other residential areas which is what inspired the study. The people exposed to rat allergens had more hospital visits and asthma-related symptoms than people who were not exposed to rat allergens.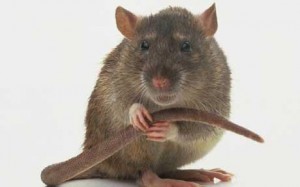 NCICAS also showed that school students with rat allergens miss a significant amount more of school than kids with less allergens to mice or rats when rodents were present in the classroom.
The article "Rodent Allergy- Symptoms, Precautions and Treatment" from YGOY, a health update website published a story warning victims of allergies caused by rodents.
The article described rat allergen symptoms including runny nose, itchy watery or sore eyes, swollen eyes, sneezing, breathing difficulty, scratchy throat, coughing and wheezing, itchy skin or welts of the skin and asthma-like symptoms.
Nearly the same allergy symptoms arise in people suffering more common allergies to dust, mold and pollen.
"Either I have a really bad cold or the rats are taking a toll on me, because I feel really crappy," said Rebecca Shoe, a junior at Penn Manor who was in a classroom one block a day where rats are used and kept in cages.
Precautions that should be taken when handling a rat are simple, according to allergy experts.  Avoid contact with the allergen, possibly take an anti-histamine to reduce irritation of the skin. Also wearing gloves and a face mask will help prevent allergy attacks from the rats as well.
People are sometimes surprised to hear about an allergy to rats.
Maddi Eckenrode, a junior at Penn Manor said, " Cats and dogs are usually what people are allergic to, now rats are becoming the problem? That's crazy."
Allergies from rats come from their dander (dead skin cells), saliva and/or urine. Also certain types of bedding and hay can cause allergies to act up more than usual.