By Jay Jackson –
Oprah has built up her empire from Chicago, with her talk show debut in 1984 and the show going national just two years later. After 25 years of ground breaking TV, the Oprah Winfrey show is finally coming to a close May 25.
"I think she is a visionary. She honestly inspires me," said junior Mitch Domin.
With the emotional departure of Oprah Winfrey this will leave empty time slots in many people's day who regularly watched her show.
"I like Oprah because she is a strong, self-made black woman. She is definitely one of my favorite famous people," said Domin.
Oprah received her highest rating in 17 years with the three-day final show.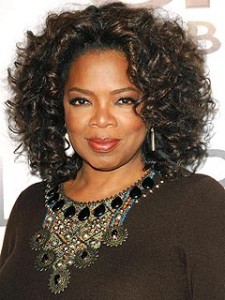 "There are no words to match this moment," said Winfrey to begin her last show.
The final show had the highest household average viewership since the February 21, 1994 installment "People Shed their Disguises."
"I started watching the show when she started giving away cars and stuff. It seemed so exciting," said Domin.
Oprah gave away two cars in the history of the show which were a Pontiac G-6 mid-size 2005 sports sedan, and a new 2012 Beetle that have not been released yet, so the audience has not yet received their new car.
"All she has is all she earned on her own. She is a true entrepreneur," said senior Darius Howard.
Oprah will truly leave behind a legacy with having over 30,000 guests on her show over a long 25 seasons. Will and Jada Smith had the honor of being the lasts guests on the show.
"The show as seen so much success, but everything needs to come to an end, no matter how great it was. I am going to miss the show to be honest," said Domin.
She has inspired people across the globe with her quotes that spoke deeply to her audience.
"Follow your instincts. That's where true wisdom manifests itself," said Winfrey.
This was just one of the many quotes that as motivated not only Americans but people across the world with her insightful words.
Winfrey has built her empire and is now ranked 3rd in the Forbes "World's Most Powerful Women" list.
With so much success, there is going to be some jealousy of all of her accomplishments and income.
"She is too rich. I can not afford to watch her," said Daltyn Willard.
Despite the the critics, Oprah has pulled through a lot in her life, including being sexually abused when she was 9 – 14 years old and becoming pregnant at 14, when her son died in infancy.
Winfrey has over came a lot and has built her empire alone from the ground up. The end to the show is making millions of people sad but everything has to come to an end at some point.
A long 25 seasons have past and the Oprah Winfrey show is coming to a close for good.