By Chelsea Miller-
Getting paid for creativity at such a young age is definitely unusual.
Only 15 years old, a jewelry artist's called simply "Ceaira" is creating her own jewelry and selling it to the world on Facebook. She calls her jewelry line "Vanilla Mochi". People may consider her a "Scene Queen,"  someone who gets a lot of attention on the internet because of their outlandish looks or abilities.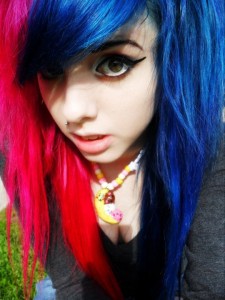 "Making jewelry was something I bounced around in my head for some time because I notice that a lot of people make really cute jewelry and get paid decent for it," said Ceaira. "Since I'm not old enough to get a job I thought it would be perfect."
Vanilla Mochi was created on Facebook in March of 2011. Having a little trouble at first she got her friends to model her first designs, so she would get publicity. She also said she had trouble thinking up designs at first.
The inspiration that got the design ideas flowing was a Japanese fashion called Lolita, particularly Sweet Lolita. It deals with lots of pastel colors and certain things that are consider adorable. She wanted to make jewelry that would go well with Lolita fashion. From there on her ideas kept flowing."
Ceaira's business is not typical, even for an online business.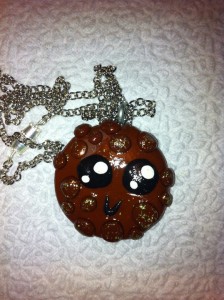 To order from Vanilla Mochi, you have to fill out specific information and send it on a message on Facebook.
To actually get your jewelry you have to pay first and then she will make it and send it to you.
You can either pay with Paypal or money order. She also does custom designs, like a certain color on the necklace.
For copyright reasons, if a customer wants a Pokemon character; she puts it under the category of custom, so no one thinks she claimed it as her own.
Ceaira also customizes the materials that go into each jewelry creation.
"I'm hoping to branch out and have a kind of spin-off brand, more things toward the darker side, like Gothic"
Ceaira does not intend to keep this as a main career choice for her future because she has an interest in alternative modeling.
You can go to Vanilla Mochi's page on Facebook by:
http://www.facebook.com/profile.php?id=100002128757879
or go to Vanilla Mochi's official website:
www.vanillamochicreations.co.cc
If you have any questions about Vanilla Mochi you can ask Ceaira herself by going to the Facebook link above and messaging her or posting on her wall.