By Lizzie Pflumm –
Art will be the word at Penn Manor High School tonight.
Penn Manor will be hosting an art show tonight, May 12, from 5:00 p.m. – 8:00 p.m.
It is free and open to the public.  It will be showcasing the varied and amazing talents of students in the Penn Manor School District.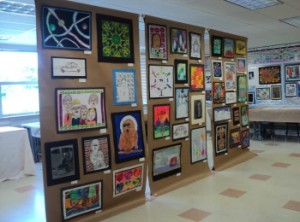 Every school in the district will be participating. The 13 art teachers across the district who teach grades K-12 have selected pieces to display.
Each art teacher will be showcasing about 50 pieces of work each. There will be around 700 pieces on display in the high school.  The teachers each hand picked art work to be hung in the halls of Penn Manor, according to Penn Manor art teacher Karen Gingerich.
The art show will be held in the art wing of the high school. Rooms 335 , 336, 341, 343 and 344 will also have art work on display.
The art show will have a wide variety of art forms. It will consist of black and white photography, color photography, watercolor, acrylic painting, pencil drawings, charcoal drawings, distressed paintings.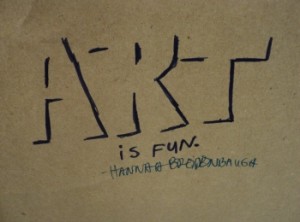 Although not officially for sale, Gingerich said "someone could (make an) offer if they are truly interested."
Come support Penn Manor's artists.