By Crystal Bugner & Amber Brenner–
Q: What is the name of the club that answers random trivia questions for an hour every Monday?
A: Quiz Bowl.
The Quiz Bowl coordinator is Sallie Bookman, who is also the Gifted coordinator.  The team's "final countdown" has begun. With the national competition just around the corner, the club is revving their engines for the event while the seniors are putting the brakes on their high school career.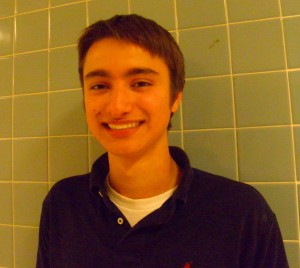 The national Quiz Bowl competition is from June 3 to June 5 in Washington DC.
But the "A team" is mostly seniors this year. The team consists of Lars Anderson, Garrett Young, Helen Hutchens, Morgan Flood, and Anthony Cazillo. There is not a single junior in the club at all. So it would appear to the outside eye that the team next year might be in trouble.
But the club's seniors don't agree. Young, whose niche is sports, feels they did well this year, and thinks that the up and coming members won't have any problems doing just as well, if not better.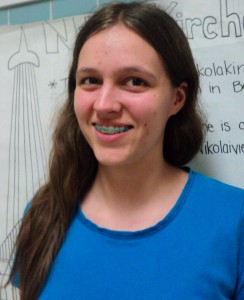 That means a lot considering the current team got to the final four in the Westfield Insurance Brain Busters competition this year, a contest consisting of 38 schools.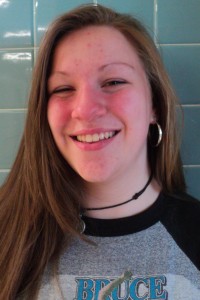 "Usually we make it to nationals," said Hutchens a senior on the team. Implying that this year's sophomores have some very big shoes to fill for next year.
Flood is one of the sophomores, and instead of looking nervous, she has a lot of spirit. Especially when she proudly announced that she wants to beat Penn Manor's records for quiz bowl.
Flood hopes to continue to start on the "A Team" next year, and she plans to keep up Quiz Bowl in the upcoming years to keep Penn Manor's legacy going.
She hopes she keeps that legacy. Although, Flood admitted that she really "doesn't know what to expect" about nationals this year.