By Abby Talbot –
The stars of Penn Manor will shine.
Entertainment Penn Manor will be held on Saturday at 7-10 p.m it's an exciting event for students to show Penn Manor what they got. If  a preview seen by the student body Friday is any indication it will be a very popular event.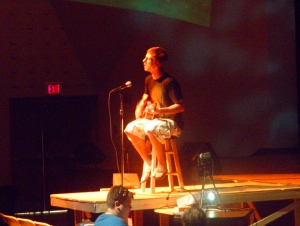 In an assembly Friday a few students participating in ETPM performed and showed their fellow students a sneak peak.
Marcos Rivera, a senior danced a hip hop routine to a remix.
"I thought he did really good, dancing switches it up between the singing and instruments," said Maddi Eckenrode, a junior.
The audience cheered with lots of ethusiasm after and during every act. After the prievew was shown to the school, the halls were buzzing with excitement.
"I though it was a really great, everyone who preformed did an awesome job," said Demi Greenwalt a junior.
Bryan Buckius and Lily Ngo sang "Rhythm of love.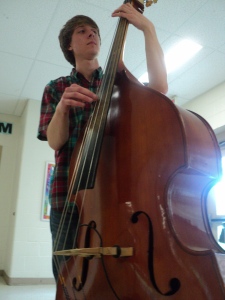 Greenwalt said, "It was very cute and a great song for them to sing."
"ETPM is a good way to show hidden talents," said Eckenrode.
Admission is $6 and the money is going to a scholarship foundation for disadvantaged children.  A donation is also going to the theater department.