By Brandon McCormick –
There you are, flipping through the channels trying to find something to watch when suddenly you see a white ball traveling 90 miles per hour into the back of a net as the goalie lunges but misses the save.
It's lacrosse and it's on TV.
Lacrosse is one of the fastest growing sports played. According to US Lacrosse, the national governing body of lacrosse, the sport has grown 89.3 percent in the first six years US Lacrosse was established. For this reason lacrosse is being shown on television more than in the past.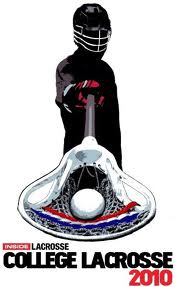 "Lacrosse in growing at about 10 percent per year from 2001 to 2009," said Chris Snyder, Manager of Coaches education and Training for US Lacrosse and a former Penn Manor lacrosse coach. "The expectations for more recent years are much bigger. The numbers will be out around May 15."
A couple years ago, lacrosse was almost nowhere to be found on TV. The sport was still growing in popularity but not everyone paid attention to it.
The VERSUS Network was the first network to show lacrosse. They aired NLL games or National Lacrosse League. NLL is an indoor lacrosse league played in a hockey rink. The stadium puts turf over the ice. The game is fast paced with a lot of hitting, scoring, and offensive tricks.
The NLL has ten franchises playing major North American arenas: Boston Blazers, Philadelphia Wings, Buffalo Bandits, Toronto Rock, Colorado Mammoth, Minnesota Swarm, Washington Stealth, Rochester Knighthawks, Edmonton Rush and Calgary Roughnecks. The NLL has averaged more than 10,000 fans per game over the last six years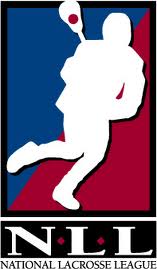 "Lacrosse is the fastest growing sport and the NLL features the most talented, toughest lacrosse players in the world.VERSUS is the perfect broadcast partner for us to showcase our dynamic league to a national audience," said NLL Commissioner George Daniel. (Interview on VERSUS.com)
This year VERSUS will show nine games, plus the All-Star game at the end of the year.
"We are very excited to announce this new partnership with the National Lacrosse League and to be able to televise this fast growing sport on one of the fastest growing sports cable networks in the country," said Jeff Goldberg, Vice President of Programming for VERSUS. (Interview on VERSUS.com)
Goldberg isn't the only one who is excited about the deal. "It's enjoyable. It's something new and different," said senior lacrosse player Mark Curtin.
Curtin agrees the sport is growing in popularity on television.
According to laxbuzz.com, in 2000, between ESPN, Time Warner, CSTV/CBS College Sports and CN8 there were 14 NCAA men's and women's lacrosse games and 2 MLL (Major League Lacrosse) games aired. In 2005 there were 55 NCAA games and 8 MLL. Just three years ago in 2008 the numbers jumped to 91 NCAA games as well as championship tournaments and 22 MLL games. Not to mention the NLL games aired.
"The sport is growing so fast the number of coaches required for the whole nation is increasing at 30 percent per year," said Snyder. "Demand grows faster than we have resources to use."