By Iris Santana –

Style and fashion are like a competition nowadays. Who has the newest sneakers, who wore what's best and why she wore that shirt with those pants.
Penn Manor has a lot of different styles of fashion. There's the skater boy look, the urban look and many more.
There are also many other subgroups such as, emo, scene, classy, goth, stoner, hicks, jocks, preppy, nerds and gleeks.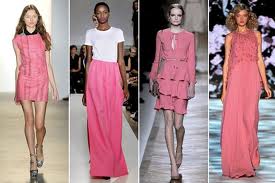 Danielle Brooks, a junior at Penn Manor, describes her style as urban. Sometimes she can look preppy and get dressed up, but that doesn't happen often.
"I don't have anyone to impress." she said.
Brooks then goes on about the style in the school and gives her honest opinion on it.
"There are some ugly, raggedy styles in this school," she said while shaking her head.
Breezy Rivera has a similar view.
When she sees someone dressed outrageous, "Eww" sometimes comes out of her mouth.
Fashion changes up every so often. There's always a new brand coming out or a different way to wear something.
"Doubt it. Button ups is what I do." said Rivera.
Audriana Dalton said she started to become more interested in fashion and her appearance in the ninth grade while she lived in California.
"School in California ain't no joke." said Dalton.
Every season there are new "in" colors and new clothing, mainly recycled from the eighties and nineties.
Most girls are starting to bring the baggy, over the shoulder shirts back, netted, colorful stockings, nerd glasses and bold makeup.
Most people usually wear whatever is in stores and in style during that season.
The new spring colors of 2011 are, honeysuckle, coral rose, peapod, beeswax, silver peony, russet, regatta, blue curacao, lavender and silver cloud.
The top ten trends for this spring, according to Teen Vogue are:
1. Graphic patterns
2. Boat totes
3. The long skirt
4. Cool cover- ups
5. Color blocking
6. Turbans
7. Boyish flats
8. Marc by Marc Jacobs
9. White jeans
10. Punk
Fashion is everywhere, in many different forms. A lot of people use the same "in" styles of the season, some people just tend to put their own unique twist to it.