"I want to look like a princess," said senior Robin Green.
Prom night is an unforgettable night for the graduating seniors. Guys have little to no stress but it's a different story for the girls.
Hair,  nails, makeup, and most importantly the DRESS.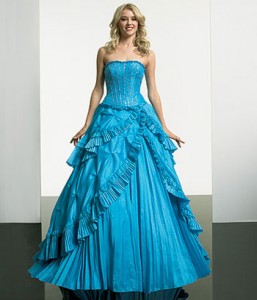 Seniors Sam Eshleman, Maddy Hess and Samantha McCrery look at websites for dress ideas
According to edressme.com, new trends for 2011 prom dresses include bright colors, unique hemlines, and glitz and glamor.
The top ten trends include the following
1. Bright Colors : sunset orange, citrus yellow or popsicle pink
2. Ombre: wearing two or three colors at the same time
3. Basic Black: every girl looks great in black
4. Glitter: dazzle friends by wearing sequins, beads, sequins, rhinestones, and jewels
5. Detail: ruffles, slits, overlays, ribbons or bows,and  embroideries of flowers can add a personal touch to your dress that makes it perfect for you
6. Hemline: tea length, ballerina, and asymmetrical along with many other styles. You're bound to find the style that fits your body type
7. Hi-lo effect: the front of the dress shorter then the back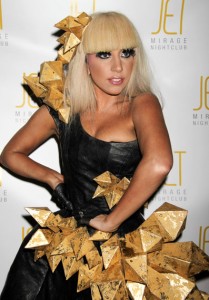 8. Short & Sweet: short is becoming the new long; having a short dress is becoming popular
9. Celebrity Inspired: dresses that are worn by celebrities are becoming popular and different styles are reflecting these looks
10. Trains: trains are a very elegant look and can add some class to your dress
Thierry Mugler a fashion designer in Paris is debuting Lady Gaga in his fashion show Wednesday some at Penn Manor are wondering whether any of the fashion ideas will influence prom dress decisions.
"I would go to New York City to find a dress if I could," said Eshleman.
Emily Nickel a senior at Penn Manor has a different idea for her prom dress. "I am wearing my mom's (prom dress), I've always wanted to wear hers, it's unique and vintage."
Regardless of the dress style, color, and design, girls from Penn Manor are excited to find their perfect prom dress.
"I am so excited to show off my dress," said Hess.