By Patrick Simpson –
Tiger Woods personal struggles have now seemingly translated to the golf course.
As most people know, Tiger Woods was one of the greatest golfers of all time, but recently he has not been the same person. His game has taken a turn for the worse ever since wrecking his car outside his Florida house on November 27, 2009.
This is when people found about Tiger Woods' sex scandal. After these events, different companies who had once supported him were dropping him from their brand.
Some people believe that the game is better without Tiger Woods.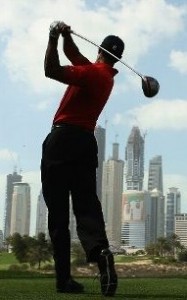 "Without Tiger Woods, the sport of golf is way better," said Penn Manor student Dylan Martin.
"Golf needs to get past Tiger Woods. He's washed up and now its time for new players to shine."said senior Will Tomlinson
"Because all the focus is not centered on him, which gives the younger players a shot," reasoned Austin Groff, a student.
Is Tiger Woods past his prime?
"Yes, Tiger Woods is past his prime and should not continue playing golf," Martin said
"(But) I think he  has a little bit left," said Groff
Has the Great Tiger Woods ruined his image?
"Tiger's image is already ruined beyond repair and he's never gonna be able to play at the same level until he gets passed all of his personal issues," said Tomlinson.
Are Tiger Woods personal issuses going to stay in the back of his mind?
"It is always going to be in the back of his mind," replied Groff
This much is true, Tiger Woods' last major win was the U.S. Open in 2008 before all of the drama occurred. People close to Woods think he is going to get back on top very soon. His highest finish in 2010 was tied for second at the Chevron World challenge.
Woods is hoping to stop his drought with a victory in the World Golf Championships at Marana, AZ. He is going for his fourth title in the WGC match play invitational.