By Jake Shiner and Sam Valentin
If you like fast food but hamburger isn't your thing, don't fret, Chick-Fil-A is coming to East Lampeter.
John Erisman, Penn Manor history teacher and self-proclaimed huge fan of the fast food joint is absolutely jazzed about it coming to East Lampeter.
Erisman said, "I eat at (Chick-fil-A) as much as I can."
And that was when the closest restaurant was in Reading or York.
According to Erisman it is the "best chicken in the world."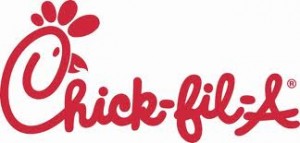 Now that the first Chick-fil-A is coming to Lancaster County he plans to visit the new fast food joint as much as possible.
Plans for the 138-seat, 4,596-square foot restaurant were approved this month by the East Lampeter Township supervisors. It is to be located at Lincoln Highway East and Willowdale Drive. The hours of operation are 6:30 a.m. until 10:00 p.m. The restaurant plans to be open six days a week, closed on Sundays, which is one of its trademarks.
Erisman likes the customer service, quality of the food, and the chocolate milkshakes the best about the chick-fil-A franchise and expects the same from the one planned to be built in Lancaster County.
Chick-fil-A is a fast food chain that is mostly in the South but is making its way up the coast and will soon be easier to find in our area. They sell only chicken products, which is a difference from the other fast food chains in Lancaster. The chain will bring a diverse chicken menu that is unlike any other in Lancaster County.
"My boys love Chick-fil-A as well," added Erisman.  "I'm sure that others are just as excited as the Erisman household. I am looking forward to the opening of the new restaurant."