It's over.  The recession that is.  Sort of.
In a recent article posted in the Lancaster New Era, the National Bureau of Economic Research declared an end to the recession. They announced the end on September 26 2010. However, the bureau said it really ended back in June 2009.
Despite what the research shows, many Penn Manor Students have a hard time believing the recession is really over.
"I want to see the results of this 'healthy economy'," said senior Jeremy Vital.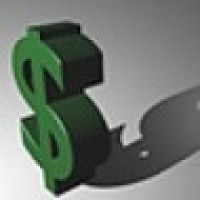 "We're definitely  still in a recession, people are still having a lot money problems," said another senior Jessica Burkhart.
Though the National Bureau of Economic Research based their decision on numbers and data, did they stop to take in account the burdens still being placed upon the American people?
The lives of many local families show that they continue to be affected by this economic crisis. Money is tight, expenses have been cut short, and jobs have been lost. The government may say the recession is over, but the lives of families say otherwise. Some of those families are part of our Penn Manor community.
Vital said that his family is having to vacation less often. He also had a terrible time finding a decent job.
Burkhart is in a similar position. Her mother had to go from being a stay-at-home mom to getting a part time job. Her family has cut back on unnecessary costs and are restricting how often they drive.
Ella Perry, a student at Penn Manor says her family is unable to buy her a car. They told her its not a necessity.
Not only are families restricting their budgets, many are facing unemployment. Parents are out of work, and jobs are incredibly hard to find. This hit home for senior Janine Haberstroh.
"My dad was laid off. it was hard on all of us."
Students are still experiencing first hand the effects of the recession. Is the recession really over, or are we still in the midst of this economic downturn?
By Toni Warfel