After selling out her European tour, Lady Gaga has started her "Monster Ball" in North America and local fans will be able to attend in Philadelphia tonight and Wednesday.
The much anticipated American tour started in June and will continue until April.
The fashion icon will be playing to a likely packed house in the Philadelphia Wachovia Center. The New York City themed show, presented by Virgin Mobile, is going to visit the top 31 arenas.  As her shows usually do, this promises to push the limits of a live concert.
"It's still called a concert , but it's more of a musical, less of a concert. It's a story. The story is that me and my friends are in New York and are going to a Monster Ball and we get lost," said  Gaga on her website www.ladygaga.com.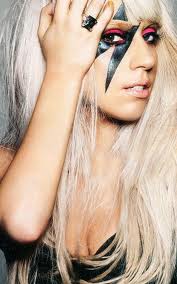 Gaga is touring in support of 'The Fame Monster' album which was released in  2009 and is a follow up to her 2008 grammy award winning album, 'The Fame'.
Combined, the two albums solds 10 million copies worldwide. Her albums are hot items, but Gaga's music videos are bringing in views in the 100+ million range as well. Gaga also brought in the awards on the VMA's, winning eight 'moon-men'. The awards were for 'Best Female Video', 'Best Pop Video', and 'Video of the Year', just to name a few.
Tickets for Gaga's tour are on sale and range from $49.50 to $175.  If fans are hoping to see Gaga live,  they better hurry up, a spokeswoman for the Wachovia Center said she expects most of the 20,000 seats to be sold.
Gaga's next concert will be in Pittsburgh Feb. 26.
By Whitney Reno
Jordann Stekervetz also contributed to this report.