Nittany Lions coach, Joe Paterno, penciled in true freshman Robert Bolden to start the season for Penn State this Saturday at home against Youngstown state.
This is the first time a true freshman will start for Paterno in his 45 years as head coach. Paterno picked Bolden over returning sophomores Matt McGloin and Keving Newsome.
"Based on what we have seen to this point, Bolden has a slight edge right now, but we are confident all three quarterbacks are ready to go and hope to give them an opportunity to play until we settle on the one that gives us the best chance to win," Paterno said in an interview the Associated Press.

Bolden was a highly recruited high school player at St. Mary's Prep school in  Michigan. He was listed as a four- star recruit and was ranked 112 overall by ESPN.com. He committed to Penn State on July 10th. When he committed, he held 23 scholarships offers.
Bolden finished his high school career in strong fashion but picked up a loss in the state championship. In the loss,  he still threw for 161 yards and rushed for 142 yards and two scores on 12 carries.
The true freshman will have to fill a big hole left by senior Daryll Clark who is now playing for the Washington Redskins. Clark led the Lions to an 11- 2 season last year, going out in a roar with a 19-17 point win over LSU in the Capitol One Bowl.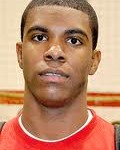 The new signal caller for the Lions will face his first true test of trying to devour his prey in week two. His prey – the defending national champions, the Alabama Crimson Tide. The lions will travel to there to meet the Crimson Tide in Tuscaloosa, in one of the biggest match-ups this season.
But Bolden needs to focus on opening the season at home against the Youngstown State Penguins who say they aren't intimidated by the Lions. The opener is tabbed for Saturday at noon in Beaver Stadium.
By Sam Valentin