The spotlight is on and it's pointing toward South Africa for the 2010 World Cup.
The top 32 national teams will square off in numerous South African locations starting June 11th, and ending with the championship match July 11th. There are eight groups of four teams, and the two teams with the most points after round robin play in their group advance.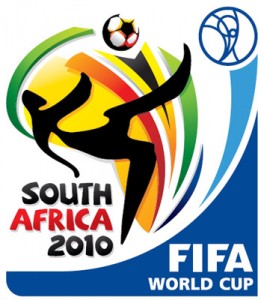 The usual suspects are at the top of the list of favorites to bring the Cup back to their nation, Spain, Brazil, Portugal, Germany and defending champs Italy.
Many Penn Manor students have already picked their favorite.
Tenth grader Natalie Dell'Estate said, "Spain [will win] because they have a very strong defense."
Even with Spain's best forward, Fernando Torres, doubtful to play, many people are still predicting Spain to hold up the Cup in the end.
Sophomore Jake Schick said, "Spain is going to win because they have the best personal, and deepest roster."
There are the obvious favorites, and then there are the small country teams who could make a surprising run.
Schick said he thinks the Ivory Coast is one of those teams that could pull off some upsets, and make a deep run.
Many soccer experts think the United States has a very good chance of advancing through round robin play.
Although England, ranked 8th in the FIFA, is in their group, the other two opponents in the United States group are Algeria, and Slovenia, ranked 31st and 23rd respectively. To make a deep run in the World Cup the U.S. will need great tournaments from their stars, Landon Donovan, Jozy Altidore, and goalkeeper Tim Howard.
One thing is for sure, the U.S. soccer nation will be behind them no matter what.
"I'll be rooting for them," said Schick.
A major issue for the United States and many other teams is injuries.
Spain could be without their star forward Fernando Torres. The U.S. team did not even invite a former starting forward, Charlie Davies, who is recovering from an automobile accident.
Another starter, defender Oguchi Onyewu is recovering from major leg surgery, and played his first game since October in an exhibition game against the Czech Republic.
Germany captain Michael Ballack fell victim to the injury bug when he hurt his ankle, and is out for the entire World Cup.
Many students here are excited for the World Cup games to start so they can cheer on their favorite teams.
"I'm going to watch every game," said Dell'Estate.
By Cody Straub