It affects more high school seniors than the common cold, its causes more headaches for teachers than a dense freshmen.   It is senioritis.
This disease has plagued the shores of the United States for years. Looking back at my brother when he was in high school in 2005, he had so much leeway and pure laziness, that he called his homeroom teacher to tell her whether or not he would be in school that day, just so he could sleep a couple more minutes.
Of course, this was not at Penn Manor, but the feelings of staying in bed for a few extra minutes have grown to new intensity in the second semester of my senior year.
I guess you can call it senioritis that even when writing this paper, while the sun is shining and the breeze of summer is rushing all around, I cringe over my keyboard. I am ready to enjoy summer air on my neck and the feeling of a rather childhood freedom of summer.
Most of this year's senior class now have acceptance letters from schools or are preparing for what they have planned for the next step of their lives. However what seniors are experiencing now is the feeling of just wanting to get out of here.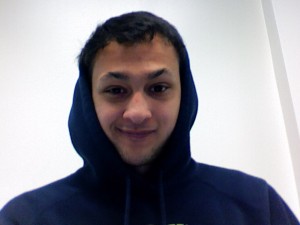 Going into the final year of high school, when many kids start turning into young adults, at least a sad excuse for an adult, it's easy to lose appreciation for these moments. These years are completely pivotal for us but we don't know it yet.
High school is a passage to what we need to experience to become an actual adult. These are the years that we will always remember and about which we will reminisce.
Not everyone has had a great high school experience but while you are yearning for that final bell on June 10, now may be the time to slow down and look around and appreciate what we have just finished, a chapter in our lives.
Juan Montes